It is no secret that WordPress has become the most powerful content management system (CMS) in the world, which is evident from the latest WordPress statistics for 2023. It's used by small businesses to Fortune 500 companies in various industries.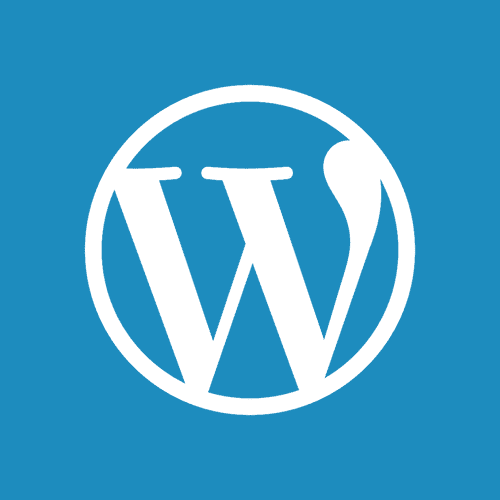 WordPress stats highlights:
There are over 455 million visitors that use WordPress as of 2022. 
WordPress has 64.6% of the CMS platform market share as of April 2021
More than 42% of the internet is directly powered by WordPress websites.
62% of the top 100 fastest growing companies in the US (Inc. 5000) use WordPress 
In 2021, WordPress.org provided users with more than 50,000 plugins and 41000 GPL-licensed themes to customize their websites according to their choices. 
Interesting WordPress Statistics
The following statistics of WordPress focus on WordPress' market share and other usage statistics.
1. More than 42% Of Website Creators Use WordPress.
According to WordPress.com and Netcraft, WordPress was once the most obscure content management system, but now it powers more than 42% of the web, and businesses rely on it.
The biggest reason it has achieved such a high level of success is that it provides a lot of versatility through its plugins, themes, and other features that make it super simple for all kinds of personal blogs and websites for medium to large businesses.
2. How many WordPress sites are in the world
Moreover, more than 455,000,000 websites use WordPress today, which shows its uniqueness and high-quality features.
3. 70+ Million Posts And Comments Are Added To The WordPress Each Month
If we look at the number of posts, there are more than 2,333,333 new posts every day, 97,222 every hour, and 1,620 posts every single minute! The best part is that most of the posts are according to the standards of Google and are at least 300 words per post. In other words, we can say that more than half a million words are added to WordPress each minute.
(source: WordPress.com)
4.WordPress Becomes The Victim Of 487 Billion Spam Messages Monthly
While studying WordPress statistics, it is essential to know about the spam comments and messages received from the WordPress website owners.
According to the Akismet stats, WordPress receives much more spam comments than legitimate ones. This number is 6,208 times higher as WordPress is bombarded by approximately 500 billion spammers annually.
5. 1.1 Million New Registered Domains Become The Part Of Online WordPress Websites Every Six Months
A survey conducted in 2015 of global internet CMS usage showed that WordPress that's more than 1 million domains within a year because it is highly appreciated, preferred, and adored by the users who like it's super convenient features.
6. WordPress Gets More Than 2,940,000 Searches Per Month
Data from KWFinder, which is a reliable keyword-analysis tool, clearly describes the search queries of WordPress. It tells that the users exactly type the word "WordPress" at the search engines' search bar more than 2,940,000 times every month. The people who searched for "WordPress" include men and women from all over the world.
The search volume of the medium and long-tail keys is even higher.
7. WordPress Ranks & Dominates Google's SERP with More Than 2 Billion Results
WordPress-related searches have taken the world by storm and reached more than two-and-a-quarter billion. This is a variable to the extremely common keywords like "sex" or "food." It would be right to say that WordPress has become the biggest competitor to the highly searched companies and provide similar services like Joomla.
8.WordPress Is the Most Common & Reliable Content Management System
W3techs has compiled information and figured out the usability of WordPress as a Content Management System. It showed that WordPress currently enjoys a 61.8% market share. Here it is important to note that the biggest competitor of WordPress is popular. It has become the second most popular Content Management System and is only 5% behind WordPress.
9. WordPress Is Available In Almost 200 Languages
The statistics available on the translation website of WordPress reveal that WordPress supports more than 196 languages. However, with the help of certain tools and applications, WordPress can even be translated to almost every world language.
It supports 196 locales, with 40 of those at 100% translation.
Sources