In today's article, I'll share the steps to sell baked goods online and create an online bakery. This article will help you start an eCommerce bakery and extend your business. It will also help you increase your revenue.
This list will help you start a successful online bakery to sell baked goods online, whether you're a professional or a home baker who wants to make extra money.
So without any further ado, let's jump straight into the list.
1. A Kitchen to Start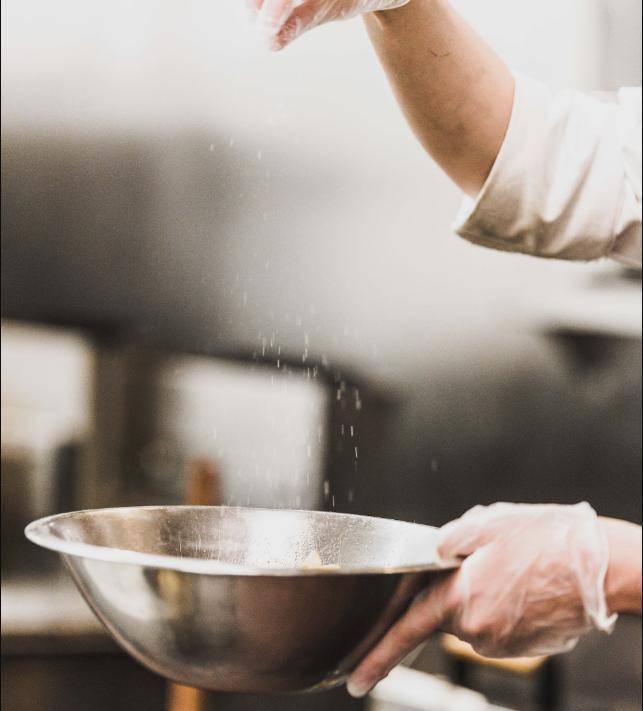 To start selling goods online, the very first thing you need is a kitchen. Due to legal terms, you cannot use your home kitchen to start a baked goods business.
When starting an online food business, you need a licensed kitchen that should be thoroughly inspected and certified by the local health department. That is quite a long process and may be annoying sometimes.
Instead of this, you can use commercial kitchens. A commercial kitchen is a prep kitchen rented out to be used by more than one business.
Depending on what kind of baked goods you want to sell online, you'll need a different type of commercial space. So ensure to check these things before renting a commercial kitchen.
You can get a commercial kitchen on rent and schedule your time to bake. Designate a time to fulfill all orders. You can take the orders for the entire week and bake them on a specific day, maybe once a week, so customers can get fresh products they would love.
These kitchens are an excellent alternative to building your own.
2. Business License and Other Permits
After having a kitchen, you should focus on registering your business. Even though the kitchen has a license, that is for the owners and their business. They won't support your business under their license.
You need a license and other legal permits for shipping to start your selling baked goods business. It's best to talk to a professional in your area about this since it will depend on your country and state.
You will need a business license, food safety certificate, and other documents, but these can vary depending upon your state and country.
You might want to set up an LLC for your business to protect your assets if a customer or another company sues you. You might also need an employer identification number (EIN), an EEI, a certificate of origin, or other proof of ownership.
3. Choose the Right Platform to Sell Baked Goods Online
After tackling the legal things, you need a platform to sell baked goods online. We always recommend having your website to control your distribution and own your customer data, but it's also worth listing your goods on other marketplaces.
There are many eCommerce platforms available that you can use to start selling your online bakery business. You can create a shop on eBay and Etsy to start selling your baked goods.
I recommend having all three of them. Because initially, nobody will find your website until you focus o SEO and advertisements. It can take a while, and in that time, you may end up losing your money.
There are a few essential things you need to focus on for starting an online store. Please read the Essential Checklist to Start an Online Store (WooCommerce) to learn more about it.
eBay and Etsy are already getting tons of traffic, you will just need to focus on ranking your product on top, and you are good to go. You can focus on your site side by side.
This will help you in the long run and get you more revenue because instead of having one platform to sell, you'll have two or three.
4. Create a Menu
Next, you should focus on having a menu. Give your customers a variety of items. Stick to the items you bake the best, but you need to have more than one item to sell.
I recommend having three to five items and putting the menu on your website. This will help you to grab the customer's attention.
You can also offer different bundles to encourage customers to buy.
Bonus Tip: If you have a store on WooCommerce, you can read the tutorial for creating a beautiful menu.
5. Schedule a Time to Bake
Now, this is something to the kitchen you choose to bake the items. Usually, commercial kitchens are rented daily or weekly and have their own rules and regulations.
You need to talk to the kitchen owners to specify a day to bake the items for an entire week.
You can't spend a couple of dollars renting the kitchen daily just to bake a few items. This will cause you to lose money.
Instead of this, as I mentioned above, you can talk to the kitchen owners to have the kitchen on a specific day so you can bake the items for the entire week. This will help you in the long run, and many bakery businesses are using this strategy and are profitable.
6. Have Good Packaging
The next thing that should have your attention is to have good packaging. Packaging is essential in the food business if you want a successful business.
You need to do a little research to determine what packaging would be best for the particular items you will be baking and selling.
Cookies, cakes, muffins, everything has its specific type of packaging. Your customers don't want a crushed cake or a donut. You might also need to add ice bags in the box if the item can be melted.
Some logistics companies don't care about these things and will just throw your package in with others. This could damage your item and make customers unhappy.
Remember, if a customer has a bad experience, he will not return to your store. So ensure you have good packaging for your products.
7. Understand the Shipping Aspects
After identifying the packaging for your items, the next thing is to understand the shipping aspects of food items. It is the essential thing to focus on.
Shipping is a big problem for any eCommerce business, mainly if you sell food items. It should be your biggest concern because some shipping companies restrict and prohibit shipping food items.
You need to ensure that if your shipping partner ships food items and if they ship, what guidelines they have to ship food items.
You need to follow those guidelines to ensure your customer gets the product on time.
If you have good packaging, the items look great and beautiful, but if customers have to wait longer, they will get annoyed and may not return to your store again.
8. Price Your Products
Pricing your products is the most important thing to focus on after tackling all the other issues mentioned in the list. You may lose money if you don't set a suitable price for your items.
To come up with reasonable pricing for your products, you should not forget the price of ingredients, kitchen rent, package, shipping, and other things that may cost you. You also need to consider any transactional fee while setting a price.
After calculating it, you need to keep a good profit over it, so in case you offer free shipping, you can afford it and still have a good profit in your pocket.
9. Offer Custom Orders
In a food business, it is not necessary that people would only buy the products that are mentioned on your menu. They may ask you for a custom order.
You need to ensure that whatever your customers order, obviously within means and reasons, you can accommodate it and deliver them what they want.
Not every person's taste is the same, so you need to be open to any custom ideas your customers want. You can charge the customers a bit higher for custom orders. It entirely depends on you.
Wrapping Up
That's it for today's guide.
I hope this guide will help you to start selling baked goods online. I have tried to cover every point you may face while selling baked goods online.
Another good idea is to offer discounts to customers. They love discounts. So you give them special occasion discounts or any other type of discount. This promotion will promote you from word of mouth.
You can use the Dynamic Pricing & Discount Rules plugin to create almost any type of discount.